12 Lesser-Known Bran Castle Facts
Contents
Popularly known as Dracula's Castle, Bran Castle is one of the most popular attractions to visit in Romania. Located on a cliff, this castle is considered to be the home of Count Dracula from Bram Stoker's stories. Visitors can get Bran Castle tickets to take a guided Dracula tour and explore Queen Marie's belongings displayed here. If you are planning a visit to this mysterious castle, then here are some interesting, lesser-known Bran Castle facts to know.
Bran Castle Overview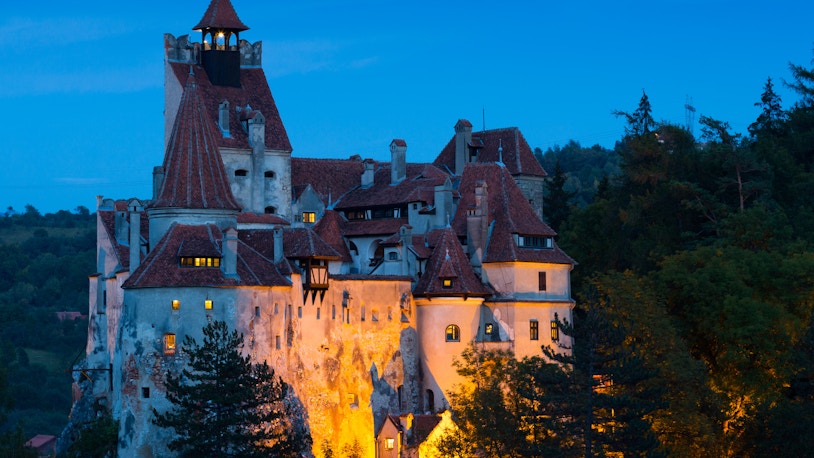 Alternative Names: Dracula's Castle
Castle Type: Fortress
Architectural Style: Medieval
Owned by: Dominic von Habsburg, Archduke of Austria-Tuscany 
Address: Strada General Traian Moșoiu 24, Bran 507025, Romania
Elevation: 2500 feet or 760 m
About Bran Castle
Bran Castle Facts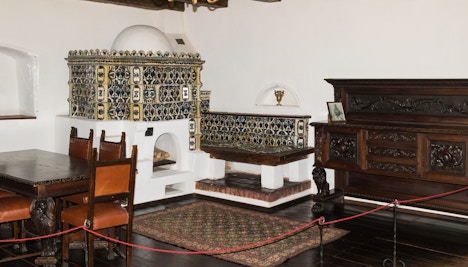 The Castle is a Museum Today
In 2009, Dracula's Castle was returned to the true owners of the castle, Archduke Dominic and his sisters – Maria Magdalena and Elisabeth Sandhofer. Once the administration was transferred to them by the Romanian government, they opened the castle to the public in June 2009. It was the first private museum in Romania and popular for the famous Dracula tour which attracts tourists from all over the world.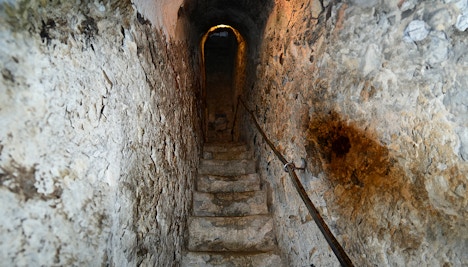 The Not-So-Secret Secret Passage
Until Queen Marie decided to renovate Bran Castle, the hidden passage in the castle had been forgotten and was a secret hideaway. It connected the first floor to the third floor and was used as an emergency tunnel to escape. This not-so-secret passage was discovered when they were rearranging the room and had moved an old fireplace.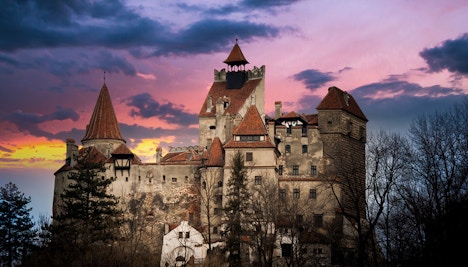 The Castle Was Once a Hospital
Another lesser-known fact about Bran Castle is that it used to be a hospital at a time. After Queen Marie died, Princess Ileana, her daughter, inherited the castle. She turned it into a hospital during World War II and nursed the patients until 1948 when it was taken over by the communist regime.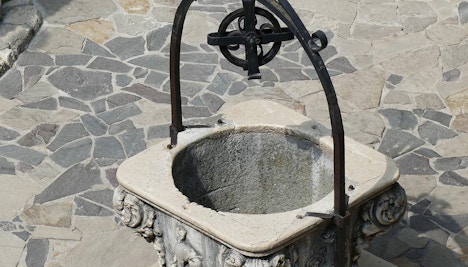 The Well Outside is Not a Well
One of the most interesting Bran Castle facts is that the well that exists outside is a copy and not a real well. It is a kind of elevator built for Queen Marie when she grew old and faced difficulty in climbing the stairs to the castle. This was extended to connect to her royal gardens, making it easy and sneaky for her to enter Bran Castle.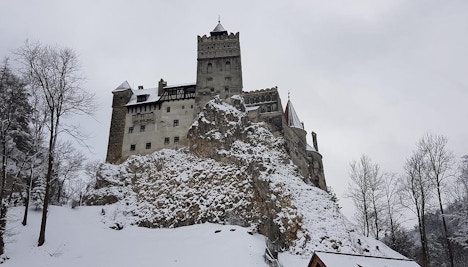 The Castle Was Once a Customs Point
Since the passage to Wallachia was through Bran, this castle also served as a customs point under the rule of Mircea the Elder. Merchants entering Transylvania would have to pay tax at the Bran Castle before heading to Wallachia.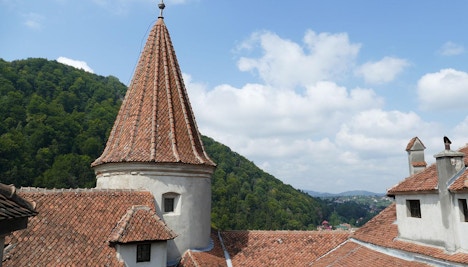 Renovations Were Necessary After the Explosion
Bran Castle underwent a lot of damage through the years and was in pretty bad condition after a while. There was a desperate need for renovation after the explosion of 1539 and the severe storms that damaged the roofs of the fort. It was reconstructed in the 17th century under Gabriel Bethlen and the northern tower was renovated in 1723.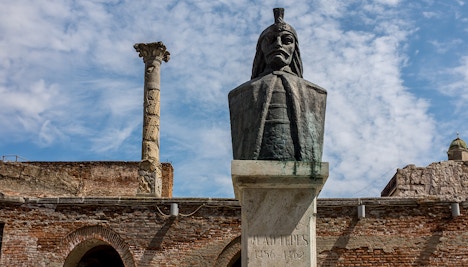 Vlad the Impaler Was Held Captive Here
There is no evidence that Vlad ever lived in Bran Castle but many historians believe that he was forcefully kept here for two months. In 1462, he was captured by the Hungarian King Matei Corvin's army and locked in the castle for two months.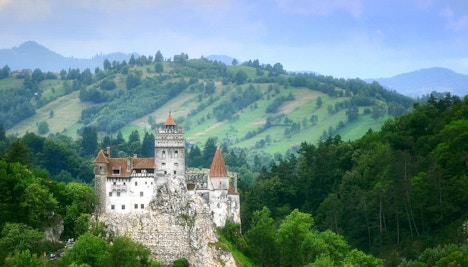 It is One of Romania's Important Landmarks
Built in the 14th century as a stronghold to defend Transylvania's border, Bran Castle is one of the most important landmarks in Romania. The castle acted as a defense against the Ottoman Empire in the 15th century and later served as a customs point and is a museum now. With rich history and culture, this is one of the most important attractions to visit in Romania.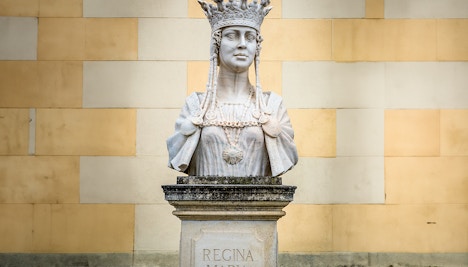 Queen Marie Restored the Decaying Castle
Dracula's Castle played an important role as a fortress and a customs point, but after the border of Transylvania moved, it fell into decay. It was in 1920 when the restoration work started on the castle after Queen Marie started residing in it. She hired royal architect Karel Zdenek Liman to restore the castle and add her style of furnishings and art to decorate it.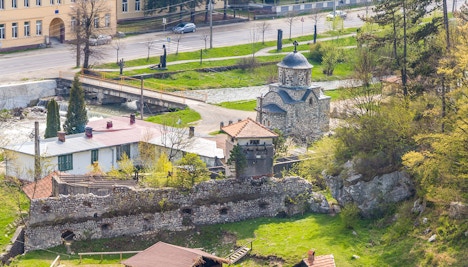 The Castle is Home to Queen Marie's Heart
Bran Castle was gifted as a palace to Queen Marie in 1920 who fell in love with it and spent many summers here. In her will, she requested to bury her heart near the building and a sarcophagus was built for the same. You will find an urn with her heart on the southwest side of the castle near a little creek close to the forest.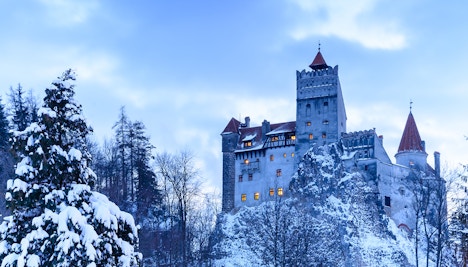 Bram Stoker Never Set Foot in Bran Castle
Bram Stoker described Dracula's castle to be perched on a hill with a flowing river below, a resemblance that many instantly connected to Bran Castle. However, Stoker never even visited Bran Castle. It is believed that his description of Dracula's castle was inspired by books about Transylvania and illustrations of Bran Castle. It Was Never Dracula's Castle
One of the most shocking Bran castle facts is that this was never Dracula's Castle. Yes, it has been advertised as the castle of Count Dracula from Bram Stoker's stories, but there is no evidence that Vlad the Impaler ever lived here, on whom the stories were based. Instead, the castle was named Dracula's Castle by Romania to attract tourists and promote tourism in the area.
Bran Castle Today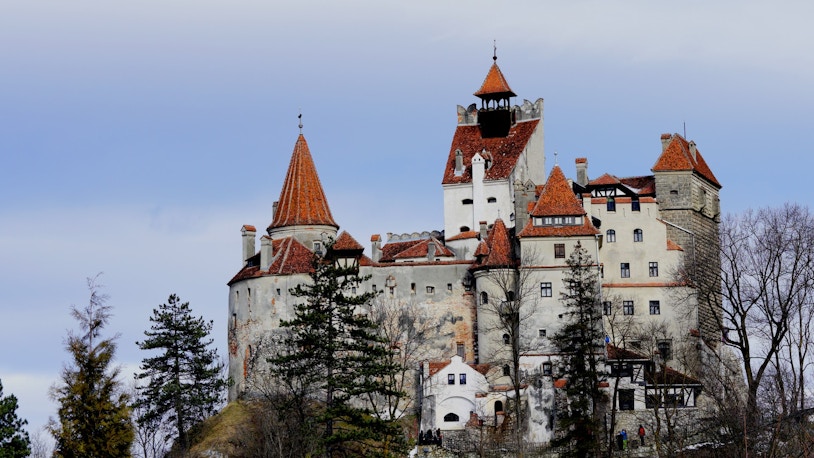 Bran Castle was used earlier as a fortress, a castle, and a customs post between Wallachia and Transylvania in the early years. Over the years, this castle has changed administration a lot. It was in 2009 when it was handed back to the rightful heir, Archduke Dominic and his sisters, who opened it to the public as a private museum. Currently, visitors can buy Bran Castle tickets to take a tour of this Dracula castle and marvel at the furniture and art collected by Queen Marie.
Visit Bran Castle
Book Your Bran Castle Tickets
Frequently Asked Questions About Bran Castle Facts
Q. Is Bran Castle really Count Dracula's Castle?
A. No. Bran Castle is actually marketed as Count Dracula's Castle to improve tourism. In reality, there isn't much connection between Bran Castle and the fictional castle in Bram Stoker's Dracula. 
Q. Why is Bran Castle called Dracula's Castle?
A. Bran Castle received immense popularity when Count Dracula's castle in Bram Stoker's book resembled it. However, there isn't much evidence that supports this. Romania decided to market the castle that way in the 1970s to improve tourism. 
Q. Why was Bran Castle built?
A. After the Mongols destroyed the Teutonic wooden fortress that was constructed here, the Saxons of Transylvania built a stone castle in its place to serve as an excellent vantage point from the cliff-side. It played a major role in defending the eastern Transylvanian border from the Ottomans. 
Q. What was Bran Castle used for?
A. Bran Castle served as an entrance into Wallachia, after which it became a customs point. Merchants were asked to pay their taxes at the castle to gain passage. During World War II, Bran Castle functioned as a hospital for those injured in the battle. Today, Bran Castle is a museum that gives you a glimpse into Romanian culture, royals and history. 
Q. Was Bran Castle also a hospital?
A. Yes, during WW2, Princess Ileana turned Bran Castle into a hospital to tend to those injured in the battle. Princess Ileana worked as a nurse herself and operated the hospital until 1948. 
Q. Who owns Bran Castle today?
A. In 2006, Bran Castle was legally returned to the descendants of Princess Ileana. Today, it is owned by the Archduke Dominic von Habsburg of Austria-Tuscany and his two sisters,  Archduchess Elisabeth and Archduchess Maria Magdalena.