Best Guided Tours of Bran Castle
Contents
Bran Castle has an extremely rich history. It was first constructed to function as a vantage point and then used as a customs office for collecting taxes from travelers entering Wallachia. It also functioned as the residence of the beloved Queen Marie of Romania. 
To be able to fully understand the history of Bran Castle, it is better that you book a guided tour. Here's everything you need to know to book a Bran Castle tour.
Guided Tour of Bran Castle Options
Why Take a Guided Tour of Bran Castle?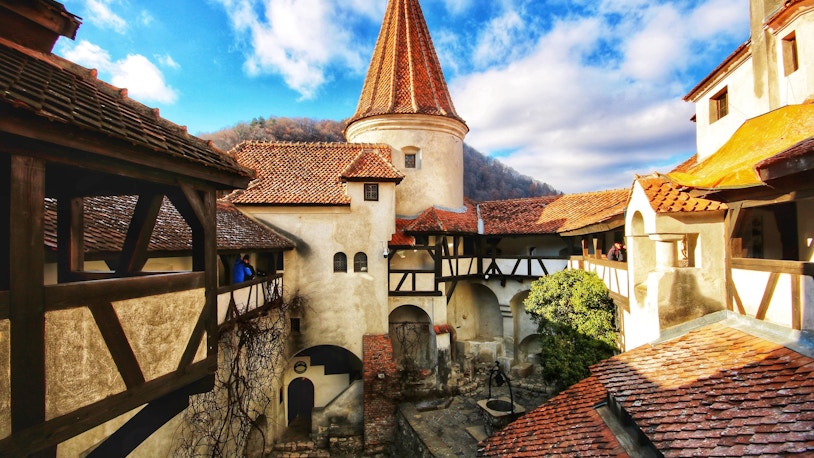 Learn about the entire history of Bran Castle with the help of an expert English-speaking guide. 
Learn the secrets behind whether Bran Castle is actually Dracula's Castle or if it's just a myth. 
Discover the Romanian mythological creatures from the folk tales of the villages nearby. 
Save time with skip-the-line access to Bran Castle. 
Navigate through Bran Castle with ease and don't miss out on any detail!
Plan Your Visit
Tour of Bran Castle: Guided vs. Non-Guided
Guided Tours
With a Bran Castle guided tour ticket, you will be accompanied by an expert guide who will give you keen insights into the history of the castle. 
Guided tours usually have a fixed itinerary, which means that you will be able to save time while also exploring the castle thoroughly. 
Get access to some hidden attractions that most people are unaware of like Targoviste, Poenari Fortress, Kitsch Museum, and much more! Non-Guided Tours
The general admission ticket for Bran Castle is also a skip-the-line ticket, which means that you can skip waiting in long ticket queues and get direct entry into Bran Castle. 
Explore Bran Castle at your own pace while you marvel at the beautiful Southern Carpathian mountain range. 
There may be greater crowds during the weekends in the peak season. And since Bran Castle has many narrow passageways, you may have to wait your turn.
Highlights Covered in Tours of Bran Castle
Apart from the highlights of the castle itself, your Bran Castle guided tour tickets can help you explore many other places and attractions nearby.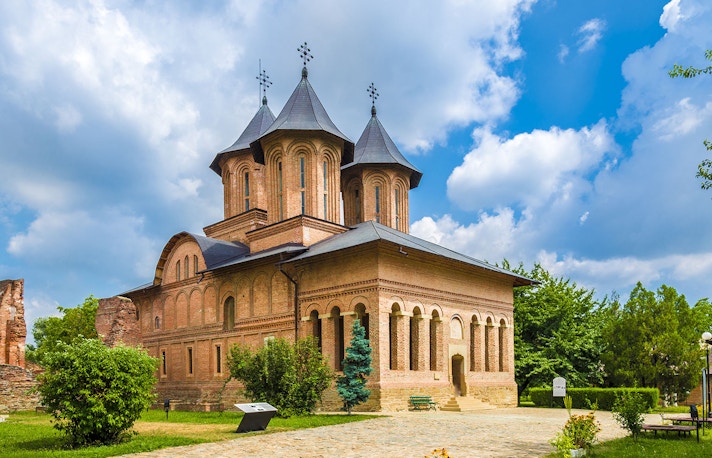 Targoviste
This beautiful city in Romania is said to be the home of one of the most prominent rulers of Romania, Vlad Tepes or Vlad III. Situated about 80 km northwest of Bucharest, Targoviste was the capital of Wallachia, making it one of the most important cities in Romania's history. Poenari Castle
Also situated atop a mountain like Bran Castle, the Poenari Castle is a citadel that functioned as Vlad Tepes' home. There are 1480 steps of concrete that you will have to take to access the castle, but the climb is most definitely worth the beautiful mountain scenes around the castle.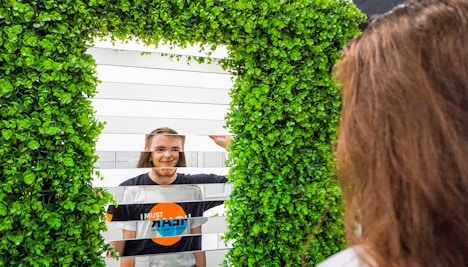 Museum of Senses
Experience something you never have before with the unimaginable Museum of Senses. Discover mind-bending optical illusions that test your senses at this exceptional museum. Walk through a dark tunnel to see water flowing upwards, a park with optical illusions, and even a Vortex tunnel! Peles Castle
This Neo-Renaissance castle is situated in the Carpathian Mountains near Sinaia and is about 1 hour away from Bran Castle by road. After King Carol I visited this area, he fell in love with the landscape and decided to construct a royal hunting preserve and summer retreat, which is today known as the Peles Castle. Kitsch Museum
This boutique museum has hosted more than 200 exhibits that shed light on the Romanian culture of Kitsch. Designs, objects and art that usually have excessive garnishments or sentimentality but are appreciated in an ironic way are known as Kitsch. This museum is not just hilarious but also educational. 
Frequently Asked Questions About Guided Tour of Bran Castle
Q. Are there guided tours available for Bran Castle?
Q. Where can I book a tour of Bran Castle?
Q. How much does a Bran Castle guided tour ticket cost?
A. The prices for Bran Castle guided tour tickets vary depending on the type of ticket you pick. The prices, however, start from €25.
Q. What is included in the Bran Castle tour tickets?
A. Your Bran Castle guided tour tickets will include different attractions based on the type of ticket you buy. You can check your Bran Castle ticket options here. 
Q. What languages are tours of Bran Castle available in?
A. Bran Castle guided tours are available in 4 different languages; English, Spanish, French and Italian. 
Q. Where do I have to meet my Bran Castle tour guide?
A. Once you book a Bran Castle guided tour ticket, you will have to meet your tour guide at Transylvanian Wonders S.R.L Ticketing Office. 
Q. What is the cancellation policy on Bran Castle tour tickets?
A. You can get a full refund if you cancel your Bran Castle guided tour ticket up to 24 hours before schedule. 
Q. How long will a Bran Castle tour take?
A. A Bran Castle guided tour should take you about one hour.